About the Author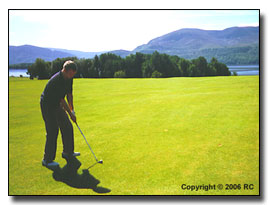 Robert Cotter developed an intense interest in the game of Golf in his early 20's. Just 13 months after his first round he broke 80 for the first time and was hooked for life. He then took his Engineering Degree and turned his passion for the game into a career in the golf world where he designed golf balls for a major industry player. Among many achievements, his work in cover, core, and mantle layer design led to recognition by the United States Patent Office. But more notably, it led to a rare understanding of the effect that ball components have on the most important aspect of golf balls… performance.
In addition, his interaction with some of the top players in the world (as they tested new product designs) led to his discovery of "The Key To A Repeating Golf Swing" technique and resultant swing manual. In 2002, his unique, but easy to understand method became the top selling golf instruction internet book (Ebook) worldwide. The book, also available in Hard Copy,  is now in its 7th edition and has taught golfers in over 60 countries The Key to pure ball striking and lower scores.
When he is not working or "cutting up balls in the basement", he enjoys golf, traveling and spending time with his family.
For a limited time, receive the following free bonus gifts with the 2015 "The Key To A Repeating Golf Swing" package: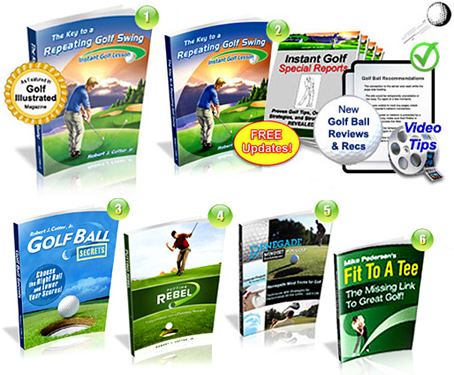 Instant Access – Start Learning in Minutes
$74 PGA Tour Event Special

Save 50%, Very Limited Time
(Sale in Progress Now)
only $37.00
Get it all for less than the cost of a dozen premium golf balls!